Creative Mason Jar Storage Bag
05 Jun

Posted By
0 Comment(s)
707 View(s)
"It's just a plastic bag" - said 8 billion people. Reusable zip bags are a must in every kitchen or household. They make food last longer and are a perfect way to transport food. The zip bags are closed with an airtight zip closure and can be easily used in the microwave, cleaned in the dishwasher and stored in the freezer.
They make the use of cling film or disposable plastic bags unnecessary. In addition, the zip bags save you money and the environment plastic waste. Which pollutes and pollutes our oceans and wildlife. Perfect for leftovers, snacks, packing your lunch, preparing meals or anything else in the kitchen.
You will receive 5 or 20 reusable zip bags. Depending on the set, the sets contain 4 different sizes and colors.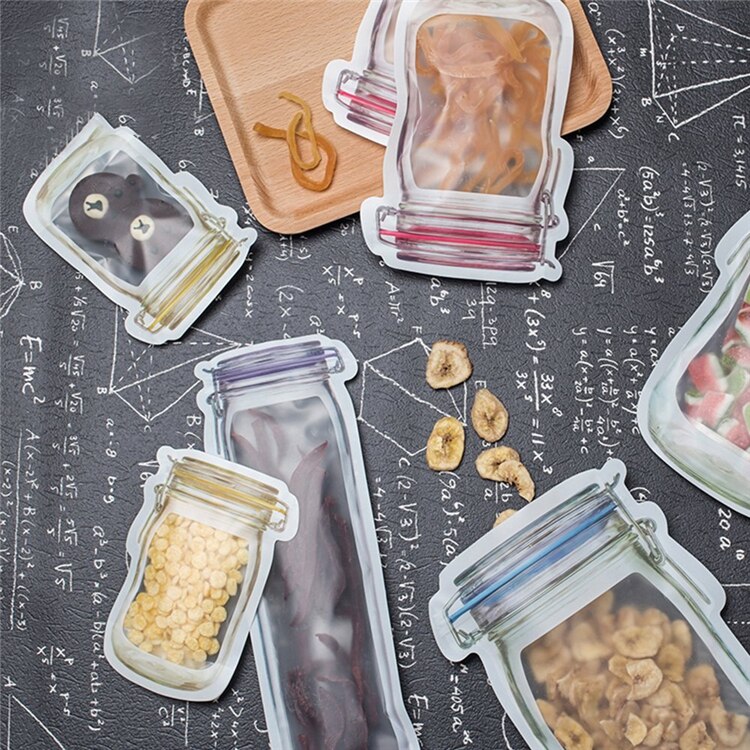 By dispensing with plastic wrap and disposable plastic bags, you can make a big contribution to making our planet a better place.
BYE BYE BORING CAN - HELLO FASHION DESIGNED ZIP BAG: The zip bags with the Maurer glass shape design protect the freshness for a variety of snacks.
Simply fill one of your grocery bags, close it with the zip closure and then simply stow it in your backpack, handbag or refrigerator.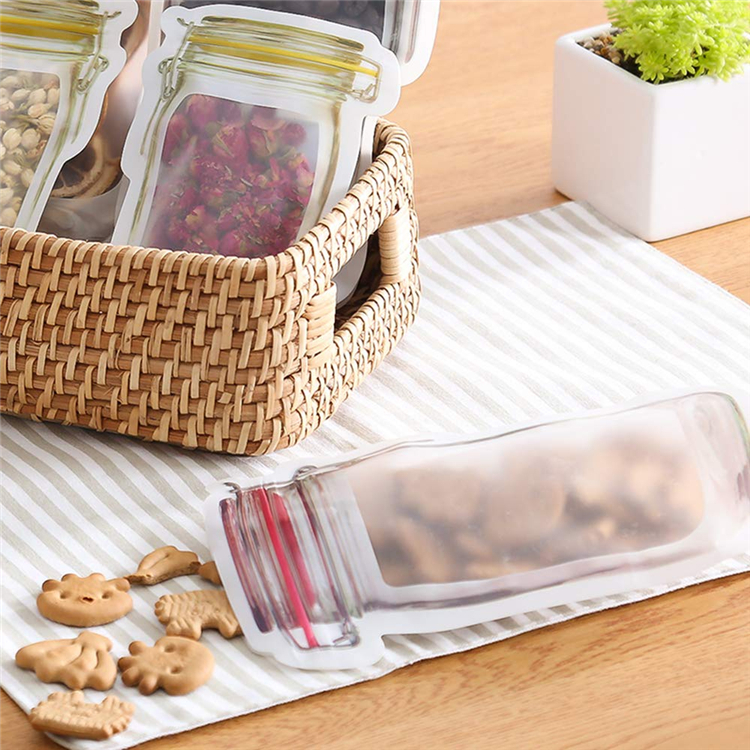 The facts:
After cooking, the remains are often covered with cling film or thrown away.
It doesn't matter whether you cook large meals and throw away the rest of the food, or store them with cling film for one to five days. The amount of plastic adds up.
Save your money and help our planet by never buying plastic bags or plastic wrap again!
Over 10% of the plastic and waste from plastic bags and plastic wrap ends up in our oceans. That's an average of 275 million plastic bags a day that damage our earth and our wildlife.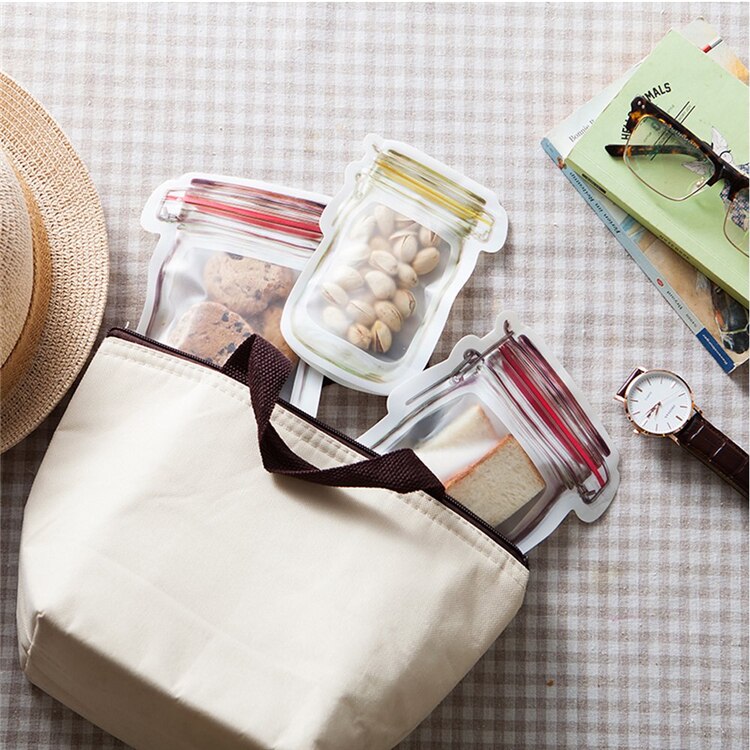 Join millions of people around the world fighting plastic pollution today! TOP 6 REASONS WHY YOU WILL LOVE THE ZIP BAG ????
♻️ Fast and secure storage thanks to the zip lock
♻️ Airtight and leakproof bags
♻️ Save money through reusability
♻️ Dishwasher, microwave and freezer friendly
♻️ Seal airtight, keep your food fresh
♻️ Environmentally friendly, reusable ⚡️ Limited stock available - Secure Your Zip Bags Today!